Welcome to PMC Super Tuners Inc. Automotive repair at your location. A new concept in car care. We Come To You! (314) 838-7949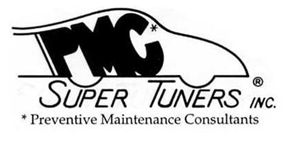 Car Won't Start? Need help with your automotive problem? Don't Tow! Call a professional! PMC Super Tuners is a mobile auto repair shop with professional mechanics who deliver roadside assistance. We offer no start diagnostics, computer scans, jump starts, tune ups, electrical, mechanical repair and more, at your location. We replace alternators, batteries, starters, change spare or flat tires, and make many other repairs on the spot, at your home or office to get you and your vehicle back on the road as quickly as possible!
PMC Super Tuners Inc. is a family owned and operated mobile automotive repair shop and roadside assistance service. We specialize in helping our customers to fix, maintain and repair their: automobile, motorcycle, scooter, ATV, SUV, truck, or van with diagnostics, repair and roadside assistance service on the spot. We also help customers who own a Recreational Vehicle or boat at their location. Our repair service is designed to fit into your schedule, and not the other way around. With PMC Super Tuners, there's no sitting in a dirty car repair shop for hours, or worse: waiting for days. When your check engine light is on, call our mobile automotive repair service and we'll send out a mechanic to run a diagnostic computer scan. We bring the help to you with our mobile auto repair, roadside assistance, computer/emissions tests, diagnostics, tuneup, jump start, battery replacement, no-start assistance, spare or flat tire changes, and more. Our service is provided by a trained mechanic who is usually available the same day or within 24 hours. We help to make car repair and maintenance more affordable and convenient.
Looking for a used car? Need help finding and fixing a good used car? Not only do we help fix cars, we also check out used cars, autos, motorcycles, SUVs, vans, and trucks, on the spot, with a service called a used car consultation. Our mobile auto repair mechanic/technician will check out the used car, on the spot, at any location in St. Louis County or St. Charles County, and then give a written diagnoses of problems that were found with the vehicle before you buy. This can be beneficial in negotiations for a better price and can help you decide whether you want to purchase the vehicle.
Automotive Repair Shop: Mobile Mechanic, On The Spot! Roadside Vehicle Assistance: Don't Tow! We Come To You!
Car, Truck, ATV, Motorcycle, Scooter, RV or even Boat Won't Start? Need help with an automotive repair? Don't Tow! Call PMC Super Tuners Inc. We Come To You! If your car cuts out on the way to or from home or work, or if your car won't start in the morning, call our professionally-trained mobile auto repair mechanics/technicians for all your car repair, diagnostics, or roadside assistance needs. We specialize in auto repairs at your location, in St. Louis County, or St. Charles County, MO.
Trust in a company that has been certified, licensed, and insured in St. Louis County and St. Charles County, MO since 1988. Call PMC Super Tuners for quality preventive maintenance, diagnostics, and roadside car repair that you can trust, on the spot at your location! If you're wondering whether we're expensive, we typically meet or beat the prices of most auto, motorcycle, truck, van, and car repair shops, with the added bonus savings of not having a towing bill because, when it comes to roadside assistance and automotive repairs, We Come To You!
PMC stands for Preventive Maintenance Consultants. Call us for help fixing most anything, from basic car repairs, tune ups, no starts, and dead battery issues to starter or alternator problems. We also offer regular preventive maintenance for your vehicle to prevent those untimely and inconvenient break downs. An ounce of prevention is worth a pound of cure! If there is more repair needed than our technician can perform on the spot, the technician can give you an honest assessment of the problem. It is like having a doctor's second opinion before performing major surgery on your automobile.
For an appointment, call PMC Super Tuners at:(314) 838-7949.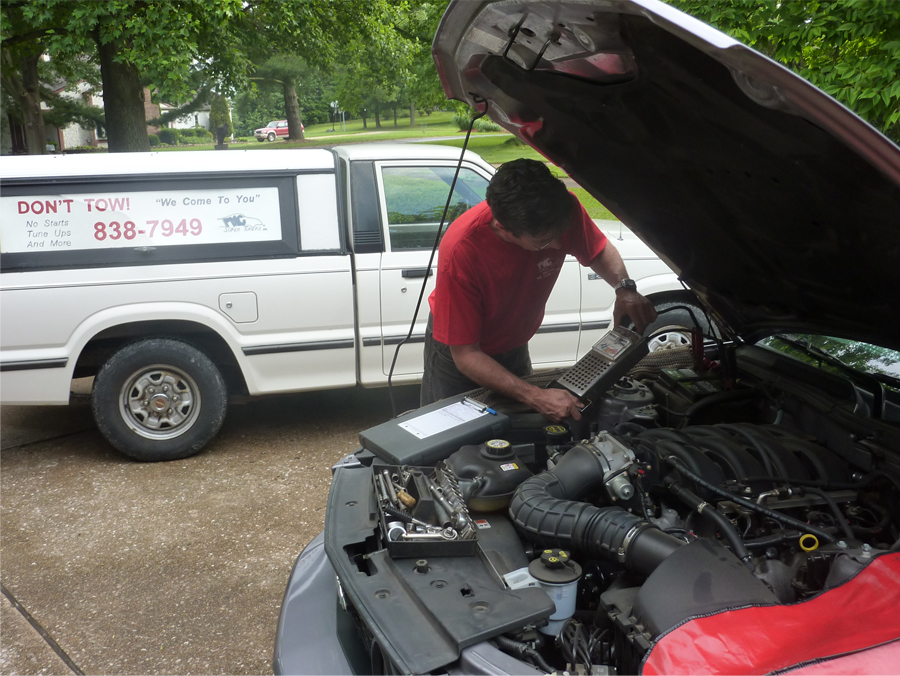 Jump start, spare tire change, diagnostics, preventive maintenance, electrical/mechanical repairs, and other automotive repairs are conveniently delivered to your home, office, or even the side of the road, with our mobile auto repair roadside assistance service! We come to you with the knowledge needed to fix the car problem on the spot! This maximizes the use of your time at home or work without wreaking havoc on your schedule. Our rates are competitive and are often lower than traditional auto repair centers. We can help you with your car problems. To lower the cost of car repairs and maintenance even further, we offer you the option to provide your own new or used auto parts. This can be a substantial savings! PMC Super Tuners helps you save time and money, and can even lessen your footprint on the environment!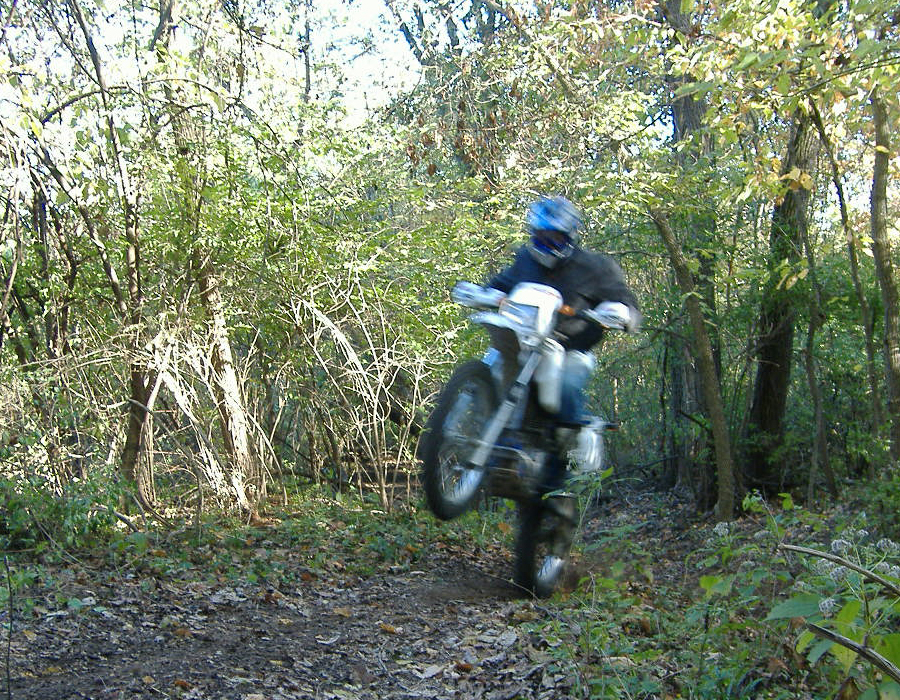 Credibility

PMC Super Tuners has been in business for over 25 years, since its creation in 1988. We have met the automotive repair needs of thousands of customers in St Louis and St Charles Mo. We have many satisfied customers and hope you will be the next. In 1991, St. Louis Post Dispatch reporter Elaine Viets wrote an article about us. We were also featured on Channel 2 News. To read the article or watch the news clip, and read the reviews from some of our customers, visit our Automotive Repair Testimonials Page. If you are looking for a company that delivers professional-quality automotive repair, roadside assistance, and general vehicle repair while working around your busy schedule, then look no further than PMC Super Tuners for all your car, motorcycle, SUV, truck, van, and ATV repair needs.
Our hours are 8:00 a.m. to 6:00 p.m. Monday through Friday, and 8:00 a.m. to noon on Saturday. For help fixing your car or with other repair problems, schedule an appointment for mobile computer diagnostics, jump starts, battery replacement, spare/flat tire changes, roadside assistance, or general auto repair to your ATV, motorcycle, SUV, car, truck, or van by calling us at:(314) 838-7949 or emailing us at: ContactUs@pmcsupertuners.com. We have competitive pricing and flexible scheduling, so there's no need to wait. We are a family owned and operated business, that has been certified, licensed, and insured in St. Louis County and St. Charles County, Missouri since 1988. Our customers are our highest priority, and we would be happy to help you fix your car!

Warranty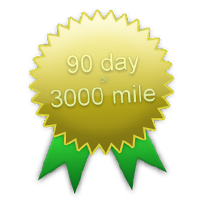 All automotive repairs performed by a PMC Super Tuners Inc. mobile auto repair shop mechanic/technician come with a 90-day or 3,000-mile workmanship warranty for your ATV, UTV, motorcycle, SUV, truck, van, scooter, RV, boat, or car. PMC Super Tuners Inc. truly delivers with quality mobile auto repair mechanics offering computer/emissions tests, diagnostic services, roadside assistance, preventative maintenance, and electrical/mechanical repairs for foreign and domestic cars, trucks, vans, ATVs, SUVs, scooters, RVs, boats, and motorcycles in St. Louis County and St Charles County MO! We accept many forms of payments; cash, debit and credit cards: Visa, MasterCard, American Express, Discover.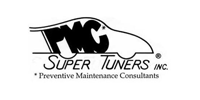 Mobile Auto Repair Service We Come To You! (314) 838-7949